ABOUT THE EVENT
CPA Australia will host its second Healthcare Leaders Forum on 13 June in Melbourne, to explore the role of Robotic Process Automation (RPA) in healthcare for Finance Professionals, CIOs, COOs, Head of Automation, Performance and Analytics leads and equivalent leaders in healthcare.
The Healthcare Leaders Forum will feature presentations from Daniel Kennedy (SJOG), Mohit Sharma (Mindfields) and Sukalp Sharma (Mindfields).
This event will provide key insights on:

- What is RPA and its use cases in the healthcare industry?
- How is RPA enhancing the role of finance leaders?
- How to make your RPA journey a success.
- A live case study of St. John of God Health Care
- Question and Answer


Event Details
Date: Thursday, 13 June

Time: 10:00am – 12:00 noon

Venue: CPA Australia, 28 Freshwater Pl, Southbank VIC 3006
Speakers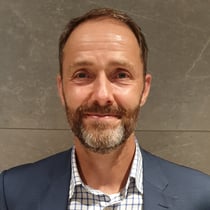 Daniel Kennedy
Intelligent Automation Services Manager, St. John of God Health Care
Daniel is currently the Intelligent Automation Services Manager for St John of God Health Care (SJGHC) Inc, Australia's third largest Private Hospital Group. He joined SJGHC in late 2014 to lead their finance systems team, and to create a 5 year program of process improvement projects with their CFO and leadership team. After numerous projects within the program had been implemented, an RPA proof of concept was successfully completed eventually leading to Intelligent Automation Services to examine the potential for Machine Learning, Natural Language Processing, Predictive Analytics, Chatbots etc.
Daniel is qualified member of the Chartered Institute of Management Accountants.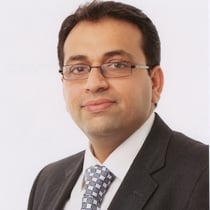 Mohit Sharma
Founder and Executive Chairman, Mindfields
Mohit has over 20 years of experience working in Strategy, Corporate Finance, and Risk Management Solutions for Deloitte, PwC, and EY. He has authored and published one of the first and most comprehensive research on Robotics and Process Automation. He provides advisory services to leading global financial and non-financial organisations in US, Australia, UK, and India on their journey for Automation and Artificial Intelligence. Mohit loves cricket and food, in that order.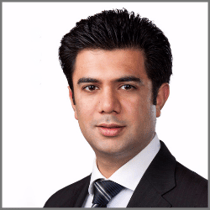 Sukalp Sharma
CEO Australia & New Zealand, Mindfields
As CEO of Mindfields Australia and New Zealand, Sukalp focuses on enabling successful business outcomes for clients by leveraging a range of digital and emerging technology solutions. Sukalp is passionate about Automation, Artificial Intelligence and Analytics and works towards finding fit-for-purpose and commercially viable applications of these technologies. He has a track record of being a trusted adviser to Australian CXOs and businesses over the last decade and more. Prior to joining Mindfields, Sukalp held various positions in the management consulting practices of KPMG and EY Australia, where he spent considerable time helping 70+ clients solve complex business and IT problems.