ABOUT THE WEBINAR
The COVID-19 pandemic has had a deep and long-lasting impact on human life and the world economy. First and foremost, our heart goes out to the victims and their families.
It is clear that the post COVID-19 business environment will continue to be challenging and extremely dynamic.
In the webinar, the speakers will deliberate on how Automation can offer answers to the complexities of the future and will become an important factor in ensuring that organisations succeed.
Please join us to gain insights from the in-depth discussion between our star Guest Speaker Guy Kirkwood, chief evangelist, UiPath and Mohit Sharma, Founder, Mindfields.
The webinar will cover the following:
Risks and challenges of the current business environment impacted by the pandemic

How to leverage Automation to tackle a large volume of tasks in a post COVID-19 world

Reinforce your workforce with Automation to prepare for the future

Q&A

Live Polls
Speakers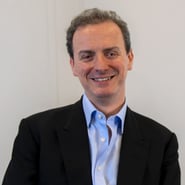 Guy Kirkwood
chief evangelist, UiPath
Guy Kirkwood, as chief evangelist of UiPath, is using RPA to reboot work with a robot for every person. Joining in 2015 when UiPath was 27 people in one city, Guy has helped the company to grow to 2,900 people across 26 countries; and revenue from less than $1m to over $360m, making UiPath the fastest-growing enterprise software company in history.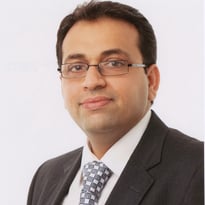 Mohit Sharma
Founder and Executive Chairman, Mindfields
Mohit is the founder of Mindfields, which is one of the first advisory firms to offer RPA services to leading global financial and non-financial organisations in the US, Australia, UK, and India on their journey for Automation and Artificial Intelligence. Before starting Mindfields in 2006, he spent over 10 years working in Strategy, Corporate Finance, and Risk Management Solutions for Deloitte, PwC, and EY in Australia. In 2014, he authored and published a most comprehensive research report on Robotics and Process Automation. Mohit loves family, cricket and food, in that order.