ABOUT THE WEBINAR
Process Intelligence provides fast, clear, and accurate visibility into the current state of an organization's processes. It helps companies to eliminate process unknowns to better plan and execute business process automation.
It is complimentary to Process Mining and Process Discovery. Process Intelligence identifies the blind spots that Process Mining cannot ascertain, thereby helping in a faster, more efficient Hyperautomation implementation. It also aids in a speedier scale-up of Hyperautomation and maximize ROI.
Join us to gain insights into how your organization can scale up Hyperautomation and optimize ROI using Process Intelligence.
During the session, we will cover: -
What is Process Intelligence, its advantages and use cases?

How can Process Intelligence be used to fast track Hyperautomation

How to start your organisation's Process Intelligence journey?

Case studies / Customer success stories

Polls

Q&A
Speakers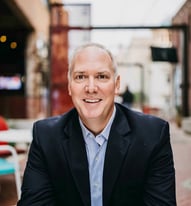 Jon Knisley
Principal, FortressIQ
Jon Knisley is a senior consultant and technologist with a track record of designing, developing and managing digital solutions for Global 2000 companies in customer experience and operational excellence to achieve business transformation. He is currently the Principal for Automation and Process Excellence at FortressIQ, helping companies implement process intelligence programs. Jon is skilled at planning and executing go-to-market tactics, coaching early adopters and scaling programs in dynamic market environments. Prior to his current role, Jon served as the Chief Architect for Intelligent Business Automation at the Defense Department's Joint AI Center.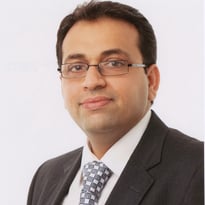 Mohit Sharma
Founder and Executive Chairman, Mindfields
Mohit is the founder of Mindfields, which is one of the first advisory firms to offer RPA services to leading global financial and non-financial organisations in the US, Australia, UK, and India on their journey for Automation and Artificial Intelligence. Before starting Mindfields in 2006, he spent over 10 years working in Strategy, Corporate Finance, and Risk Management Solutions for Deloitte, PwC, and EY in Australia. In 2014, he authored and published a most comprehensive research report on Robotics and Process Automation. Mohit loves family, cricket and food, in that order.