ABOUT THE WEBINAR
In this era of technology disruption, enterprises are under immense pressure to digitise operations, and they are gearing up for a future where human work can be augmented by software robots. While conventional RPA technologies are capable of taking on low-value activities in a quick and efficient manner, it fails when the scope of automation involves inputs in the form of unstructured data and scanned documents/images.
We discussed how to deliver a successful RPA by integrating with technologies such as Intelligent OCR.
In this webinar we also discussed:
What is Intelligent OCR?

How does it integrate with conventional RPA?

What does it take to deliver a successful RPA with Intelligent OCR?

Why is Intelligent OCR required?

Case Study of a successful RPA implementation with Intelligent OCR
speakers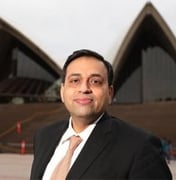 Mohit Sharma
Managing Director, Mindfields
Mohit has over 20 years of experience working in Strategy, Corporate Finance, and Risk Management Solutions for Deloitte, PwC, and EY. Mohit has authored and published one of the first and most comprehensive research on Robotics and Process Automation. Mohit provides advisory services to leading global financial and non-financial organisation in US, Australia, UK, and India on their journey for Automation and Artificial Intelligence. Mohit loves cricket and food, in that order.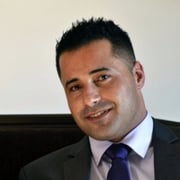 Marwan Farhat
Solution Architect - ABBYY
Marwan has over 12 years of experience in the IT industry, most recently with ABBYY Australia in architecting and deploying software solutions with a focus on systems integration challenges. He has delivered various medium and large scale enterprise solution projects in Australia especially in the federal government space and has an interest in capturing evolving market requirements to enhance the software development roadmap. Outside work, he is a big soccer fan and would love to see the world cup played in Australia one day.