Why and How Automation can be a game changer to ensure success in the post COVID era?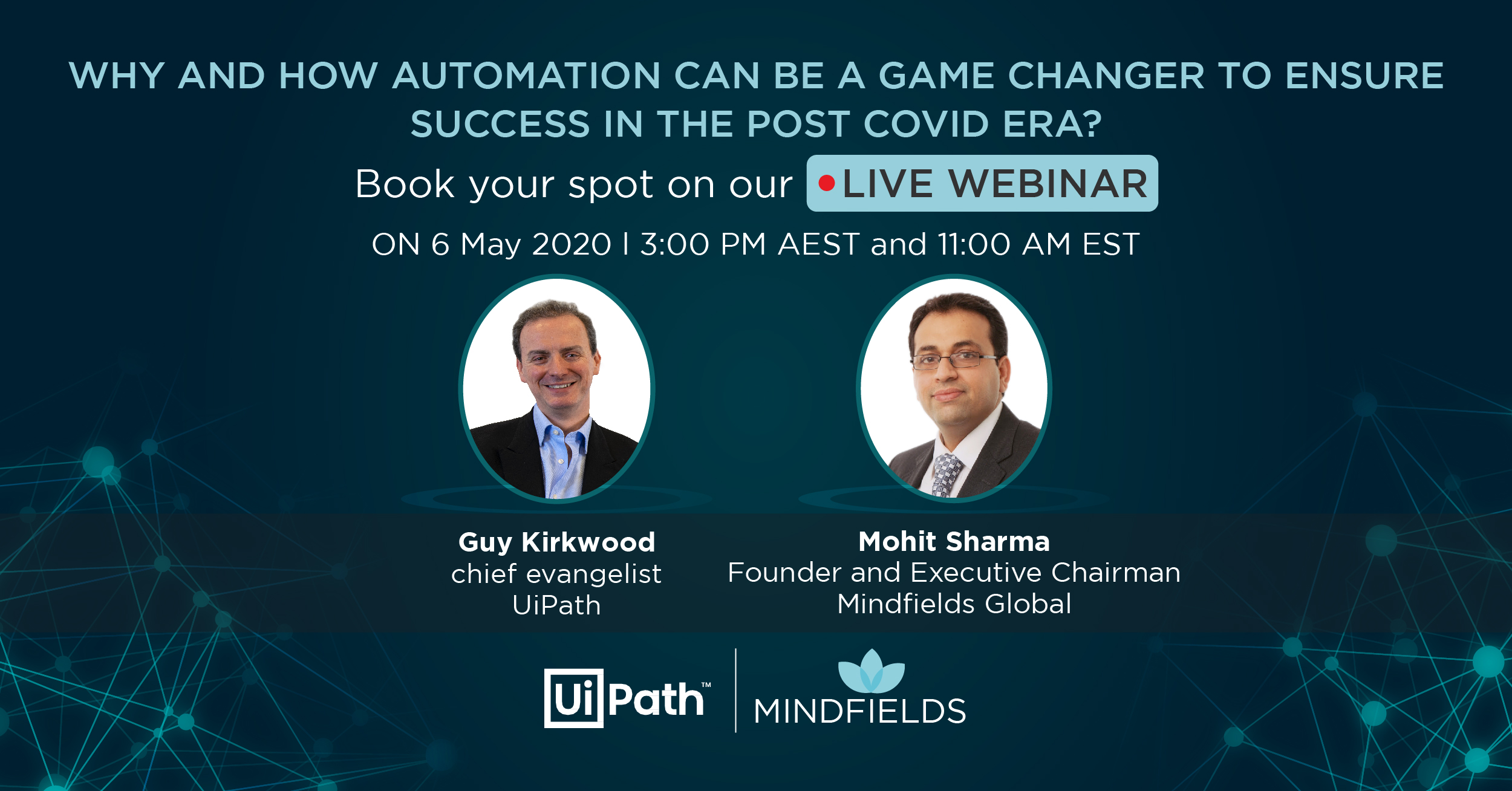 ABOUT THE WEBINAR
The COVID-19 pandemic has had a deep and long-lasting impact on human life and the world economy. First and foremost, our heart goes out to the victims and their families.
It is clear that the post COVID-19 business environment will continue to be challenging and extremely dynamic.
In the webinar, the speakers will deliberate on how Automation can offer answers to the complexities of the future and will become an important factor in ensuring that organisations succeed.
Please join us to gain insights from the in-depth discussion between our star Guest Speaker Guy Kirkwood, chief evangelist, UiPath and Mohit Sharma, Founder, Mindfields.
The webinar will cover the following:
Risks and challenges of the current business environment impacted by the pandemic

How to leverage Automation to tackle a large volume of tasks in a post COVID-19 world

Reinforce your workforce with Automation to prepare for the future

Q&A

Live Polls