10 predications for the RPA market in 2018
2017 was a momentous year for us at Mindfields, largely because our specialist field of artificial intelligence and robotic process automation (RPA) has caught on in spectacular fashion.
Whether you'd describe us as leading the charge or riding the crest of a wave, we have certainly seen and learned a lot and grown considerably.
It was great for us to be ranked by Deloitte as one of the top 20 fastest growing businesses in Australia and to make its top 100 in its Fast 500 Tech ranking across the APAC region– where we were in some pretty impressive company.
We also rated a mention in US research giant Gartner's global market guide to leading specialist automation services companies and were proud to have been the only Australian owned firm in this category.
What is undeniable is that RPA has created more hype and fear in the last 2 years than actual concrete outcomes for many firms. However, it is our firm belief that 2018 will see many tangible and beneficial outcomes, with hype cooling off as real life proven benefits emerge.
Here, in no particular order, are our predications for 2018:
An RPA tool war, based on both price and product features will intensify and lead to the elimination of some less inefficient players. Private equity and venture capital backed RPA software organizations will be the first to crack.
White labeled automation products will be launched, which will eliminate a large part of the current costly consulting component of the RPA journey.
Enterprise software giants like Salesforce, Oracle and SAP will release their application specific automated scripts, enabling developers to work with them.
Business process outsourcing vendors will have to slash their prices to compete with the increasing allure of RPA but may need to let go of a big chunk of the workforce to balance the books.
We will see a rush of customers turning away from BPO vendors who do not embrace RPA. Currently less than 5% of clients of BPO vendors have RPA implemented, but they will hear more success stories and insist on adopting it.
The long-term marriages between clients and vendors will fall away to more fly by night affairs. BPO contracts will become more short term and process-specific, with deals of no more than 18 to 24 taking precedence.
Despite speculation no big RPA software providers will be acquired by a service provider organisation.
Microsoft, Google, IBM, Amazon, Alibaba and maybe even Tesla will launch preconfigured automation specific APIs through their cloud platforms, eliminating the hype around the cognitive capabilities and claims of some existing RPA software organisations.
Incumbent large consulting firms will continue to fight the threat of RPA, by seeking to rebrand it and offer services with a sexier name (and higher price than necessary.)
Chatbots, AI, and analytics will be packaged with prebuilt RPA scripts with plug and play options for organizations and developers to incorporate into their own systems.
RPA is just the first important step in an organisation's journey towards a near future where the Man-Machine arbitrage is much clearer and better understood. Meaningful Human Interactions #MHI will drive price of any process going forward.
The evolution of the technology is such that change will become faster and business models will be disrupted or aided in much more profound ways. Organisations that are currently opting to sit on the sidelines to watch how it pans out will see that if they don't join in, they will be left behind with outdated procedures and business models relying on service firms that no longer exist. The relationship between man and machine has to become one of partnership not rivalry and we aim to help make as many organizations as possible make a smooth transition to an exciting new era.

The times are clearly changing, in fact we experienced a surge in demand for our services over the last six weeks, despite it being the traditional down period of Christmas and New Year. We are forecasting a big year for Mindfields and the RPA sector in general. The clients who have, so far, taken baby steps with us are coming back with bigger aims and more processes for automation. Additional work also comes from the ongoing and important maintenance of the early bots already in production.
The pace never slows down, but despite this I have also set myself a personal goal of writing more blogs this year to both record the experiences I am having and hopefully share the lessons learned with others out there, hoping to thrive in the automation age.
So, keep your eyes peeled for regular updates and please feel free to engage me in conversation. While we are all busy, there is nothing more valuable than sharing our lessons and helping each other do our best.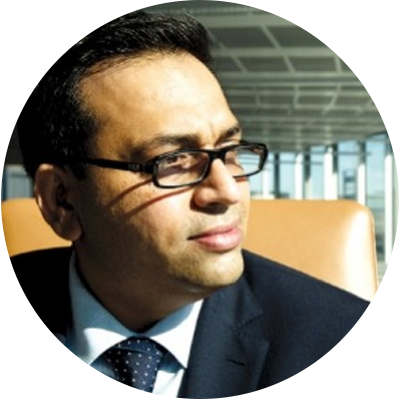 Founder and Exec Chairman
Thought Leader | Trusted Advisor | Innovator