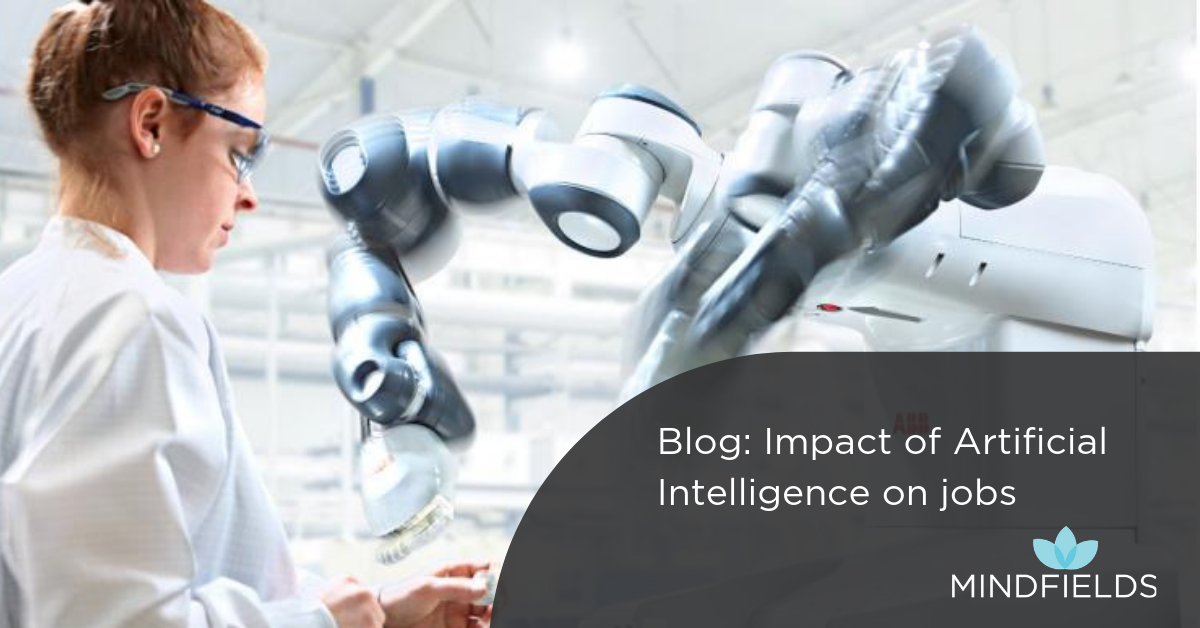 Topic: Artificial Intelligence, HealthCare, Blog
Impact of Artificial Intelligence on Jobs in Healthcare
Emergence of AI in healthcare has instigated a fear among people about losing jobs, eventually slowing down the adoption of AI among healthcare workers. Most federal governments and policy makers have a misconception that with increasing adoption of AI, jobs would become redundant, thus adversely affecting the economic goal of job creation.

On the contrary, it is being analysed that with adoption of AI, the employment opportunities are going to increase, and new age skills would be in great demand. Many jobs like care giving and rehabilitation require human emotions and utmost care which AI cannot currently replicate. AI is integrated in healthcare organizations to assist with care provision, not replace it. Moreover, as AI continues to evolve in healthcare, there would be more jobs created for new skill sets.

AI in healthcare would have advantages of increased efficiency and decreased costs of treatment, leading to higher volume of care delivered. This would result in higher profits and employment opportunities. Thus, it is a misconception that AI would replace healthcare workers; In reality, it can lead to an increase in demand of a qualified workforce and improve efficiency in services like diagnostics, patient engagement and precision medicine.

AI is now addressing identified gaps in healthcare services. With its growing population, the world is seeing a shortage of healthcare workers, and this gap continues to widen. As per the World Health Organisation (WHO), the world will be short of about 13 million healthcare workers by 2035. Moreover, training physicians and health workers has been challenging as the demand for qualified trainers remains largely unmet in various countries.

Additionally, a report published by WHO found there is an estimated shortage of about 17.4 million healthcare workers and an availability of only 4.45 skilled health professionals per 1000 people globally. This results in increased demand for healthcare professionals.

AI could potentially replace certain administrative jobs such as those associated with medical record maintenance and patient engagement, and at the same time, also increase the demand for specialised professionals.
At Mindfields, we have been driving innovation and excellence by leveraging disrupting technologies to optimise business processes that enable our clients to 'Grow for tomorrow'. To learn more about applications of Artificial Intelligence in Healthcare and the technology landscape, download Mindfields' AI in Healthcare report here.