Webinar: How Mindfields' MindEzy platform is enabling RPA management
Enterprises looking to progress their RPA journeys are increasingly assessing ways of driving up adoption. This webinar, featuring guest speaker Lucy Kordic, Finance Automation CoE Lead at ANZ Bank and Sukalp Sharma, CEO , Mindfields Australia & New Zealand discusses how ANZ is driving up RPA adoption by leveraging Mindfields' MindEzy platform.

Watch this webinar to learn about:
An end-to-end approach to Automation management

Democratisation and gamification of Automation

Automation of workflow and governance controls

Smart analytics, business case and benefits realisation, and real-time reporting

Integration with leading Automation tools

A live Case Study
Speakers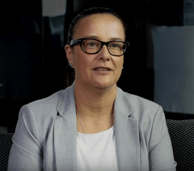 Lucy Kordic
Finance Automation CoE Lead, ANZ Bank
Lucy has over 20 years' experience in the Finance Services industry. Her experience includes roles across Financial Accounting and Reporting and major Finance Systems upgrade programs. Lucy's current role is overseeing the governance and operating model for the Finance Automation CoE while increasing the automation skillset, capability and education across the Finance community at ANZ. She passionate about change management and how technology can help the business strive in the Digital age, with UX at the forefront.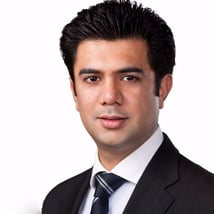 Sukalp Sharma
CEO, Australia & New Zealand, Mindfields
As CEO of Mindfields Australia and New Zealand, Sukalp focuses on enabling successful business outcomes for clients by leveraging a range of digital and emerging technology solutions. Sukalp is passionate about Automation, Artificial Intelligence and Analytics and works towards finding fit-for-purpose and commercially viable applications of these technologies. He has a track record of being a trusted adviser to Australian CXOs and businesses over the last decade and more. Prior to joining Mindfields, Sukalp held various positions in the management consulting practices of KPMG and EY Australia, where he spent considerable time helping 70+ clients solve complex business and IT problems.