about the webinaR
The ability to negotiate unstructured data is a key enabler in bridging the gap between traditional Robotic Process Automation (RPA) and Intelligent Automation. To realise the full potential of their Automation programs, organisations need to be able to effectively extract, classify and process unstructured data using innovative technology solutions that combine the conventional scanning / Optical Character Recognition (OCR) capabilities with Machine Learning and wider Artificial Intelligence technologies.
This webinar, featuring guest speaker Shaun Doherty - Channel & Alliances Manager, Ephesoft Australia & New Zealand, and Sukalp Sharma - CEO, Mindfields Australia & New Zealand, discussed how organisations can better leverage unstructured data to further progress their Automation programs.
Watch this webinar to learn more about:
The key challenges in automating critical document-driven processes with large volumes of unstructured data

"Smart Document Capture" and how it is different from traditional OCR

The self-learning ability of the smart document capture solution why it is relevant

Importance of Enhanced Machine Learning for scalability

The ease of integration and relevance of this technology for RPA programs

Key use cases of the combined RPA Smart Document Capture technology

A case-study

Q & A
Speakers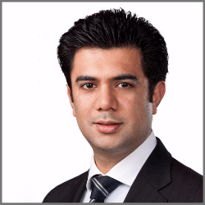 Sukalp Sharma
CEO - Australia & New Zealand, Mindfields
As CEO of Mindfields Australia and New Zealand, Sukalp focuses on enabling successful business outcomes for clients by leveraging a range of digital and emerging technology solutions. Sukalp is passionate about Automation, Artificial Intelligence and Analytics and works towards finding fit-for-purpose and commercially viable applications of these technologies. He has a track record of being a trusted adviser to Australian CXOs and businesses over the last decade and more. Prior to joining Mindfields, Sukalp held various positions in the management consulting practices of KPMG and EY Australia, where he spent considerable time helping 70+ clients solve complex business and IT problems.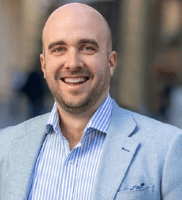 Shaun Doherty
Channel & Alliance Manager - Australia & New Zealand, Ephesoft

Shaun Doherty joined Ephesoft at the beginning of 2019. With his number of years' experience in transformative automation projects, Shaun has seen how the importance of capture has become the success of delivery of projects and to set the platform for a true digital transformation journey.
Having worked through a number of organisations, Shaun's role and focus with Ephesoft is to ensure the strategic relationship between emerging technologies such as RPA and AI, are successfully married with the latest in smart data capture. Those relationships are the bedrock for the next industrial change to the workforce.