About the Webinar
As their Automation capabilities evolve, many organisations with successful Intelligent Automation initiatives look to identify and capture further benefits by extending their Automation programs across the enterprise.
Implementing Automation at scale can present various challenges due to technical considerations such as the architecture of the target environment, managing the myriad of tools involved, support and maintenance for automation development and IT change management, among other issues.
During the webinar, guest speakers Daniel Kennedy, St. John of God's Health Care and Abhinav Sarna, Edith Cowan University will share their practical experiences with Mohit Sharma, Mindfields about how organisations can better overcome the technical issues that can hinder the scale-up of complex Automation programs.
Join this webinar to gain new insights on:
The common technical pitfalls in scaling up an Automation program

Overcoming technical challenges

Lessons learnt

A case-study

Q & A
Speakers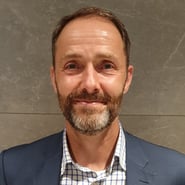 Daniel Kennedy
Intelligent Automation Services Manager, St. John of God Health Care
Daniel is a qualified Accountant, ACMA CGMA, and Commercial Finance Professional, having worked across all Finance functional areas to CFO, and with non-Financial experience to General Manager level in Sales, Operations, and Programme Management.
Passionate about delivery of team objectives in challenging, and changing environments. Currently, as an Intelligent Automation Services Manager, he collaborates with internal business leaders to develop intelligent automation opportunities which improve process quality, while reducing process costs for St John of God Health Care Inc.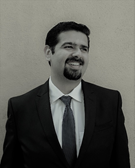 Abhinav Sarna
Enterprise Performance Improvement Manager, Edith Cowan University
Abhinav is a management consultant, with experience in large-scale business transformation, outsourcing, ERP implementations and continuous improvement across a wide range of industry settings and geographies.
Abhinav's expertise lies in bringing together solutions that stitch business process and technology to deliver sustainable value within an organisation; including digital and automation solutions such as RPA.
In his current role at Edith Cowan University, he manages a portfolio of enterprise wide projects to improve processes by leveraging on a multitude of platforms and methodologies.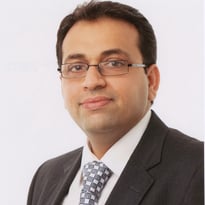 Mohit Sharma
Founder and Executive Chairman, Mindfields
Mohit has over 20 years of experience working in Strategy, Corporate Finance, and Risk Management Solutions for Deloitte, PwC, and EY. He has authored and published one of the first and most comprehensive research on Robotics and Process Automation. He provides advisory services to leading global financial and non-financial organisations in US, Australia, UK, and India on their journey for Automation and Artificial Intelligence. Mohit loves cricket and food, in that order.