How to Overcome Technical Limitations to Scale Up Automation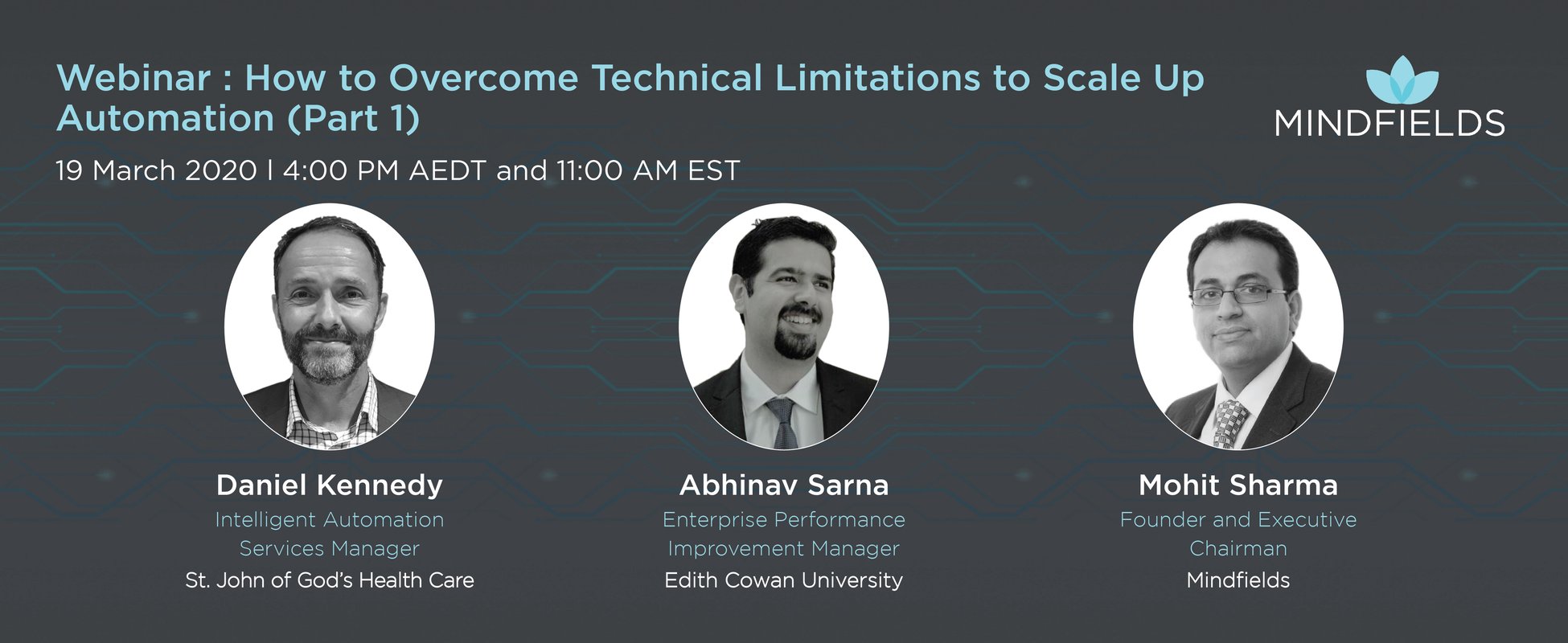 ABOUT THE WEBINAR
As their Automation capabilities evolve, many organisations with successful Intelligent Automation initiatives look to identify and capture further benefits by extending their Automation programs across the enterprise.
Implementing Automation at scale can present various challenges due to technical considerations such as the architecture of the target environment, managing the myriad of tools involved, support and maintenance for automation development and IT change management, among other issues.
During the webinar, guest speakers Daniel Kennedy, St. John of God's Health Care and Abhinav Sarna, Edith Cowan University will share their practical experiences with Mohit Sharma, Mindfields about how organisations can better overcome the technical issues that can hinder the scale-up of complex Automation programs.
Join this webinar to gain new insights on:
The common technical pitfalls in scaling up an Automation program

Overcoming technical challenges

Lessons learnt

A case-study

Q & A