ABOUT THE WEBINAR
Current industry trends such as the Great Resignation, the Global Pandemic, instability in global financial markets and increasing local labour costs has made it more difficult to retain talent. Companies now need to not only focus on customer-centricity, but employee experience and engagement for businesses to survive and thrive in a changing future.
Watch the webinar to gain insights into why employee experience is so important today, and how you can drive positive employee engagement through HR automations. Hear first hand from Workato, the leading Enterprise Integration & Automation platform provider on how they have transformed people operations at Workato, and how you can scale your automation journey from UI-based automation to API based automation for business-wide impact.
During this session we covered:
Why Employee Experience can move the needle for your business & why it is so important today

How HR Automation, and in particular API based automation can transform your people operations & change the culture within your organization; find out how Workato achieved 5X faster time-to-hire, 60% rise in employee engagement rate & 70% reduction in hiring costs

How UI & API based automation differs, and how they can coexist seamlessly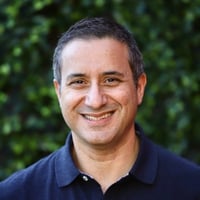 John Deeb
Country Manager, ANZ, Workato
John Deeb is Country Manager for ANZ at Workato. As country manager he is responsible for the growth of the Workato platform in the ANZ region. This covers local marketing, business development, sales, partners and customer success. Prior to Workato, John was co-founder at Rubicon Red, an independent consulting firm helping customers enable enterprise agility and operational excellence through the adoption of emerging technologies. John held senior product management positions at Oracle and TIBCO Software. His areas of focus include enterprise integration, business process management, and intelligent automation.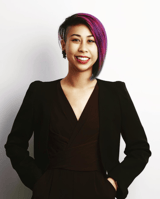 Annabelle Chee
Senior Associate ANZ, Workato
Annabelle is the Senior Associate for the People Operations team in ANZ at Workato. Prior to this, she was a P&C Advisor for a Global Ed-Tech company and ran the HR portfolio for a National not-for-profit. Having completed her Masters in Human Resource Management, and undertaking an MBA she strongly believes that a vital part of meeting business outcomes can be found in continually improving the employee experience. She is passionate about reinvigorating the 'brand' of HR, by driving positive workplace culture through engaging, fun and accessible initiatives that empower, care for and motivate employees. She is excited about what Workato can bring to the HR industry by automating administrative tasks to make room for more strategic and meaningful work.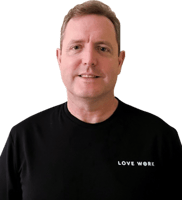 Jeremy Appleyard
ANZ Solutions Architect (Pre-sales), Workato
Jeremy is a seasoned technology leader with over 25 years of professional experience helping organisations digitally transform through the adoption of automation, integration and AI technology. He currently leads a team of solutions consultants across the ANZ region at Workato and has worked with technology leaders such as Oracle, Informatica, SaS, UiPath and Blueprism.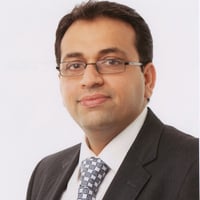 Mohit Sharma
Founder and Executive Chairman, Mindfields
Mohit is the founder of Mindfields, which is one of the first advisory firms to offer RPA services to leading global financial and non-financial organisations in the US, Australia, UK, and India on their journey for Automation and Artificial Intelligence. Before starting Mindfields in 2006, he spent over 10 years working in Strategy, Corporate Finance, and Risk Management Solutions for Deloitte, PwC, and EY in Australia. In 2014, he authored and published a most comprehensive research report on Robotics and Process Automation. Mohit loves family, cricket and food, in that order.