ABOUT THE WEBINAR
Most buy side organisations are either struggling to achieve the key objectives of their RPA initiatives in short to medium term, or are waiting to see concrete examples of success before proceeding.
How can the organisations on their RPA journey reap the benefits of wisdom from experienced executives who have already made their RPA strides rapidly?
Donald Hoover, Intelligent Process Automation Lead at Prudential shares 4 key lessons learned and how to set up your RPA project for success.
In this webinar we will discuss:
Why RPA?

RPA in action

4 Key lessons Learned through Prudential's Automation Journey
Key Speakers
Donald Hoover
Intelligent Process Automation Lead, Prudential
Don is a progressive leader with over 20 years of experience in a broad array of disciplines, including Client Service, Operations, Strategy Development, Sales and Marketing. During his tenure, he has developed Digital Self-Service Strategies and capabilities that resulted in exponential growth in online visits and transactions. Currently, as an Intelligent Process Automation Solution Lead, he collaborates with internal business leaders to develop strategies that identify, prioritize and implement automation opportunities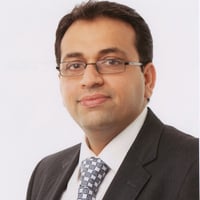 Mohit Sharma

Founder and Managing Director, Mindfields

Mohit has over 20 years of experience working in Strategy, Corporate Finance, and Risk Management Solutions for Deloitte, PwC, and EY. Mohit has authored and published one of the first and most comprehensive research on Robotics and Process Automation. Mohit provides advisory services to leading global financial and non-financial organization in US, Australia, UK, and India on their journey for Automation and Artificial Intelligence. Mohit loves cricket and food, in that order.