ABOUT THE WEBINAR
Technologies focused on automating processes are enabling organisations to add significant value to their respective businesses. However, workflows are becoming increasingly complex and the current process-centric approach is getting expensive to execute, either through cost of automation or through cost of people doing the work. So is there an alternative that is more optimal in terms of value or cost?
A data-centric approach can be the more optimal solution for your organization. It can be more strategic. The challenge is to be able to make the leap from process-centric to data-centric approach and thinking in organisations to reap more value out of the next phase of Hyperautomation.
Please join us to gain insights on the data-centric approach to automation from an in-depth discussion between Simen Munter, Customer Advisory Board Member, Mindfields (previously with Nordea , ANZ and HSBC) and Mohit Sharma, Founder and Executive Chairman, Mindfields.
The webinar will cover the following -
What is Data Centric Automation?

How it is different to Process Focused Automation?

How to get started with Data Centric Automation?

Mindfields framework for Data Centric Automation implementation.

Q&A

Live Polls
Speakers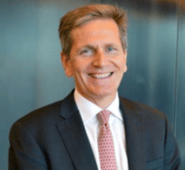 Simen Munter
Customer Advisory Board Member, Mindfields (Previously with Nordea, ANZ and HSBC)
Simen Munter, former Chief Operating Officer of Personal Banking at the Nordics leading retail bank, Nordea and formerly head of offshore delivery centers at ANZ Bank, has joined the Mindfields Advisory Board. Munter was one of the early adopters of RPA in an enterprise setting and has been working with automation at scale for many years. This has given unique insights into opportunities and challenges of running large scale automation initiatives, using RPA as well as more traditional automation approaches.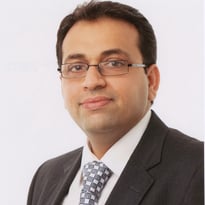 Mohit Sharma
Founder and Executive Chairman, Mindfields
Mohit is the founder of Mindfields, which is one of the first advisory firms to offer RPA services to leading global financial and non-financial organisations in the US, Australia, UK, and India on their journey for Automation and Artificial Intelligence. Before starting Mindfields in 2006, he spent over 10 years working in Strategy, Corporate Finance, and Risk Management Solutions for Deloitte, PwC, and EY in Australia. In 2014, he authored and published a most comprehensive research report on Robotics and Process Automation. Mohit loves family, cricket and food, in that order.