This article has been written by Mohit Sharma, Founder and Executive Chairman, Mindfields and is the second one from a series of three about Hyperautomation to be published by Forbes.
In my previous article, I explained how hyperautomation helps scale up existing automation capabilities and make bots increasingly perform tasks that humans otherwise would. Many industries, from banking and insurance to health and life sciences, are starting to embark upon a hyperautomation journey and leverage its benefits. Their hyperautomation journeys will expand and enhance automation-related opportunities across their enterprises, letting humans focus on what they do best. Testifying to this fact is a Gartner report that reveals: "By 2025, the market for software that enables hyperautomation will reach nearly $860 billion, with a CAGR of 12.3%."
This isn't about banking and insurance alone, since the competition demands organizations in all sectors step up their automation efforts and divert human resources to value-added tasks.
But starting your hyperautomation journey isn't a cakewalk. It requires a systematic approach involving pre-journey, during-journey and post-journey preparations.
PRE-JOURNEY PREPARATION
While hyperautomation eliminates business process inefficiencies, getting started is often the biggest hurdle. Start this phase of your journey with the following steps:
1. Getting Sponsorship From Stakeholders
Your hyperautomation journey cannot flourish if you do not have stakeholders' support. They need to understand what it means for your business and what transformation it is poised to bring in the short, mid and long term.
2. Business Case
How will hyperautomation help you stand out in the competitive landscape? How can you enhance the customer experience? What are the promised cost savings? You will get the stakeholders on your side only when you answer their key questions.
3. Use Case
Urgent business needs can be a helpful catalyst to move past the status quo. But begin with the low-hanging fruit, as these use cases will be easy to realize to show hyperautomation's benefits. Our mantra is to first automate gain areas and not pain areas.
4. Evaluation And Selection Of Technology
Selecting the right hyperautomation platform and implementation partner is critical to an enterprise's future performance. To achieve this, your chosen platform should have easy integrations and features. Select an implementation partner who understands your domain and has experience implementing hyperautomation to mitigate risks.
5. Prepare To Fail Fast
Quick turnaround from the failures will drive you closer to realizing hyperautomation's true benefits.
DURING THE JOURNEY
Hyperautomation adoption is a long-term process of creating change — operational as well as cultural — to empower your team to be more productive and creative. This includes:
1. Integration And Compatibility
Make sure your hyperautomation drive does not force too much infrastructure overhaul, which can overshoot your cost estimations. Integration with existing applications (including licensing) and technology stack should not turn into a nightmare.
2. Compliance And Security
Comply with regulations and guidelines critical to your industry and business. Also, ensure that your hyperautomation implementation has "security by design" and does not result in vulnerabilities and fissures that hackers might gloat over.
3. Rigorous Testing
As the adage says, "Sweat more in peace to bleed less in war." Continuous testing is key to reducing the chances of failure significantly. This will allow you to fix gaps in time.
4. Transition Planning
Change management is the toughest battle of all during any implementation. Particularly with hyperautomation, one of the biggest myths that you have to bust is that it eliminates jobs. You need to strengthen narratives on how hyperautomation helps your team focus on your core business. Invest in training your team from the very start.
POST-JOURNEY
The successful implementation of your hyperautomation initiatives is an important milestone, but not the end of the story. To follow your efforts, you can focus on the following:
1. Risk Mitigation
Consider everything that can go wrong and then have a mitigation plan readied accordingly. Risk can range from brand risk to compliance risk, as well as cost of error.
2. Business Continuity And Disaster Recovery Planning
Bots also crash and need new scheduling. That being said, even a digital worker needs runtime maintenance. If your implementation fails without having an alternate plan in place, it will not add any value. Also, hyperautomation is not immune to outages and disasters. Having a crisis management strategy and disaster recovery/business continuity plan will smooth out your adoption journey.
3. Disciplined Business Case Monitoring
Your business case (for monetary and non-monetary benefits) should be monitored and tracked with strict discipline continuously.
4. Optimizing And Evolving The Solution
Organizations adopting hyperautomation need to upgrade it from time to time so that it stays current and relevant.
Understanding these critical steps before setting out on a hyperautomation journey will help you stay focused and ROI-driven. But if you are still skeptical regarding hyperautomation's importance in your organization and industry, wait for my next article, which will go over the verticals and use cases suited or not suited for hyperautomation. This will help you reach a final decision.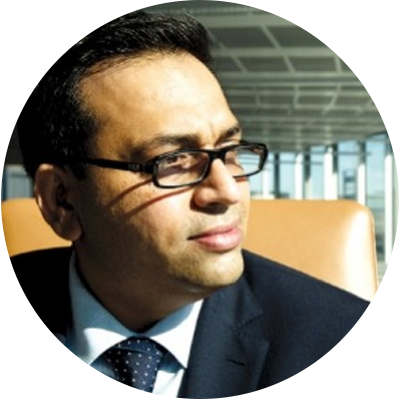 Founder and Exec Chairman
Thought Leader | Trusted Advisor | Innovator