This article has been written by Mohit Sharma, Founder and Executive Chairman, Mindfields and is the last one from a series of three about Hyperautomation to be published by Forbes.
In my two recent articles on demystifying hyperautomation, I have covered what your organization needs to know and offered insights on how to get started on the hyperautomation journey. In this third and final article in this series, I will cover some of the verticals benefitting the most from hyperautomation and provide a guide for how other verticals can test if their industry is ready for it.
In most verticals, business models are constantly evolving based on their level of maturity in the adoption of emerging technologies. In my career, I've seen technology providers become banks, and telecom service providers become technology companies as they evolved to offer mobile services as well as data and cloud services. Therefore, most verticals would benefit from hyperautomation, but it would be prudent to look at the process level which defines a particular vertical that is ripe to take advantage of.
HOW HYPERAUTOMATION IS BEING ADOPTED ACROSS INDUSTRIES
Before looking at how to test your vertical's readiness for hyperautomation, let's look at five different verticals that have seen success with it.
1. MINING AND DEFENSE
Both of these verticals have processes where human errors can lead to serious injuries or even fatalities. Therefore, they are well suited to take full advantage of hyperautomation — for example, with the integration of robotic process automation (RPA) with data interface to collect information from IoT (Internet of Things) devices, such as drones to monitor landmines, temperature sensors in mines and autonomous vehicles.
2. BANKING AND INSURANCE
These industries have many processes where human error rates can result in fines from regulatory authorities or can adversely impact reputation and branding. The compliance reporting process or audit process, for example, in the banking industry can be automated using an RPA platform integrated with machine learning (ML) models to predict the pattern of fraud while selecting samples for audit or submission to a regulatory authority.
In the insurance industry, companies can integrate an RPA platform with data collected from an IoT device. One way would be to collect data on a vehicle's frequency of hard brakes and sharp turns to recalculate insurance premiums. They could then send alerts to policyholders on a real-time basis, as soon as their vehicle makes more than four hard brakes in an hour.
3. HEALTHCARE
One of the biggest beneficiaries of hyperautomation may be healthcare, including pathology labs, health monitoring devices, hospitals and healthcare providers. Recently, healthcare has been using hyperautomation, for example, to allocate patient requests to nurses based on the severity of the patient's condition and seniority of the nurse.
4. GOVERNMENT
Hyperautomation can help enable rigorous governance. A senior bureaucrat recently told me, for example, it creates the potential to eradicate corruption because it reduces or eliminates the human interface.
5. ENERGY AND UTILITIES
The competitive pressures on these verticals are forcing them to eliminate the human-based cost for mundane processes such as change of address. The Covid-19 pandemic has also adversely impacted call centers. One use case for call centers is to use an RPA platform integrated with conversational AI to replace human-intensive mundane processes and enhance the customer experience.
IS YOUR VERTICAL READY?
Now, let's look at some factors which can help identify if a particular vertical or business is not suited for hyperautomation. If these considerations are not applied, then the benefits of hyperautomation cannot be optimally realized.
1. BUSINESS CASE
For any hyperautomation project, you should have a robust business case for any use case. It can be a function of both monetary and non-monetary components. It needs to be well-defined, approved and monitored religiously for any initiative to be successful. In my experience, the vast majority of hyperautomation initiatives fail due to automating the pain and not the gain areas.
2. OPERATIONAL COMPLEXITY
Hyperautomation is currently in its early stage and prioritization of any process for hyperautomation should be based on operational complexity. A vertical would gain confidence by automating simpler processes first and parking complex processes for a later stage.
3. SCALE
Hyperautomation benefits also depend on the scale of the process. If any process is not scalable, it should not be considered for hyperautomation.
4. HIGH COST OF FAILURE
In areas where human judgments are based on complex parameters, emerging technologies can sometimes deliver better outcomes. But with crucial decisions like medical advice, you need to diligently consider the costs and risks of failure and how they can be mitigated before implementing hyperautomation.
In the last decade, organizations have only seen moderate success in implementing automation. Some of the reasons that automation did not fully succeed were that the technology was relatively new and organizations were not geared to take full advantage.
Hyperautomation is more than the automation of rules and repetitive tasks. It requires vision, change management and a strong workforce strategy. To conclude this series, let's remember that hyperautomation is still in an early stage, and it should be implemented on a strategic basis, not a tactical one. It should be implemented on the fail-fast principle guided by the business case (created on both tangible and intangible benefits). Even with its challenges, organizations that have addressed the concerns above might lose competitive advantage if they wait on the fence rather than embrace hyperautomation.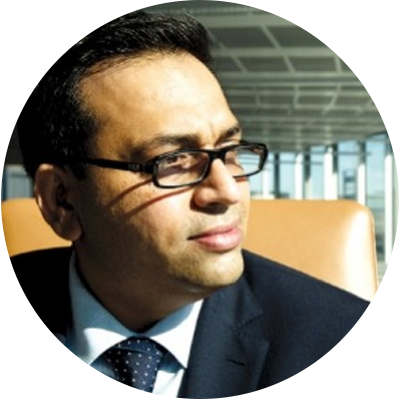 Founder and Exec Chairman
Thought Leader | Trusted Advisor | Innovator