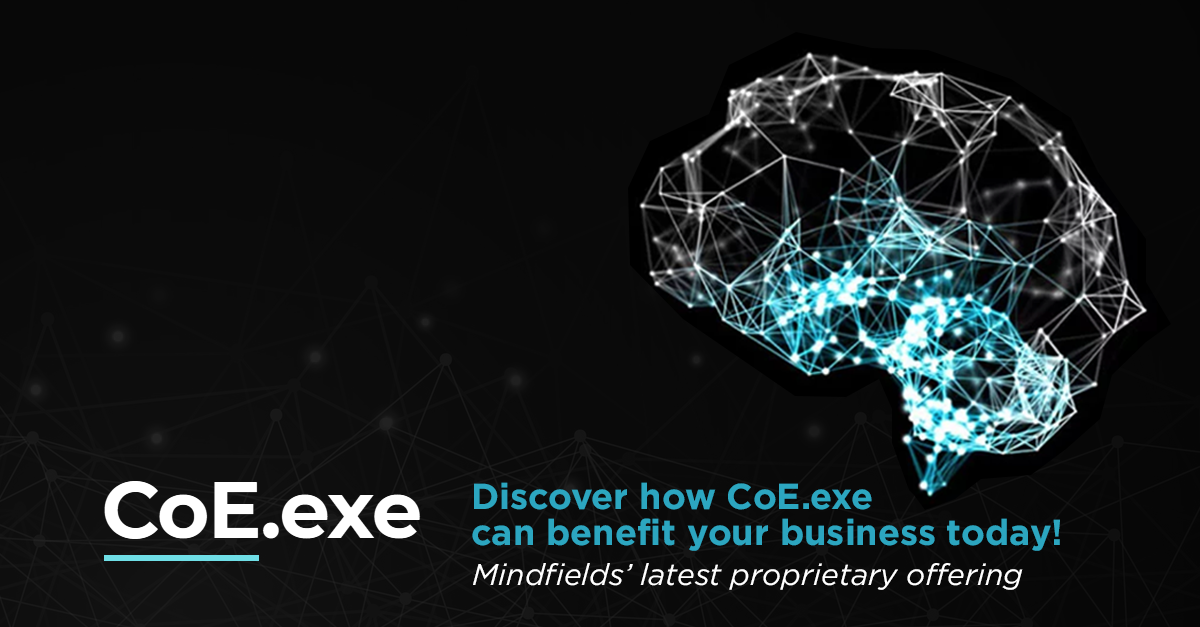 Topic: Robotic Process Automation, Blog
Is your organization's RPA program set-up for success?
An Automation Centre of Excellence (CoE) enables the optimal adoption of RPA by standardising and industrialising all stages of the Automation lifecycle. It facilitates the management and control of all Automation knowledge and capabilities across the organisation and increases the overall ability of the organisation to rapidly deploy Automation. It also helps organisations navigate through and resolve potentially difficult questions related to the ownership of the RPA program, sponsorship, the role of IT in supporting or managing the program, the operating model of the CoE, governance, risk management, organisational change management, and the associated policies and procedures among others. The CoE is therefore a critical foundational step in any organisation's Automation journey, as it progresses from adopting RPA to chatbots and other wider Artificial Intelligence initiatives.
Driven by our value system of 'Learning to unlearn', Mindfields have historically been a front runner in adopting new technologies. We strive in the environment of rapid technology-driven change, and continually develop disruptive offerings to better meet our customers' requirements. CoE.exe is our latest such offering that enables a seamless set-up of an RPA Centre of Excellence (CoE) in an organsiation quickly, efficiently, and effectively.
Our CoE.exe packaged offering comprises a Framework and associated Tools and Templates required to deploy and manage automation in an organisation.
Key Benefits: Key benefits of the offering include, but are not limited to:
Fixed fee and a rapid deployment cycle of 3-5 weeks: An RPA CoE set-up engagement does not have to take months and cost hundreds of thousands of dollars. With Mindfields' CoE.exe, our clients can now realise relatively better outcomes at a fraction of time and cost compared to the prevalent industry norms.
Proven and tested approach, tools and templates: Our tools and templates like our automation process prioritisation framework, or the business case financial model are time tested, and come with a 6-month support warranty to take care of any unique exceptions or general queries whilst our clients acclimatise themselves to these tools.
Enhanced focus on stakeholder management and RPA adoption: With an already established set of framework, tools and templates, the focus is on higher stakeholder engagement through multiple workshops and one-on-one sessions, and customising the artefacts based on inputs received from the different stakeholder groups.
Scalable CoE model allows low upfront investment in the CoE setup and operations: Our framework lends inherent flexibility for the incipient CoE to scale up as determined by business need. It can start slow, gradually learn and gain momentum as the RPA operations in the organisation ramp up.
Robust governance structure: Our framework focuses on establishing a robust governance structure, with clearly defined roles and responsibilities from the business, CoE, IT and other support functions.
Focus on IT-business partnership for the success of the CoE: Our framework helps define the role of IT in running and managing the CoE (which can vary across organisations). In most organisations, IT partners with the business to provide appropriate infrastructure, access rights and security among others. With a clear division of duties and responsibilities, the business-CoE-IT partnership is key to ensuring the success of the automation initiatives in the organisation.